Additional Information
(Contact us to receive information in hardcopy form.)
Problem:
During a basement fire, heat radiating through an unprotected steal hatch cover may melt the battery array. The result typically leads to loss of control by the remote load dispatch team. The damage to the building and surrounding equipment is far greater when control is lost.
SRE Solution:
Hatch Cover Protection provides a radiant shield preventing basement fires from melting the backup battery located on the first floor, ultimately leading to a larger outage. SRE offers a library of hatch design options to suit your substation needs.
Before After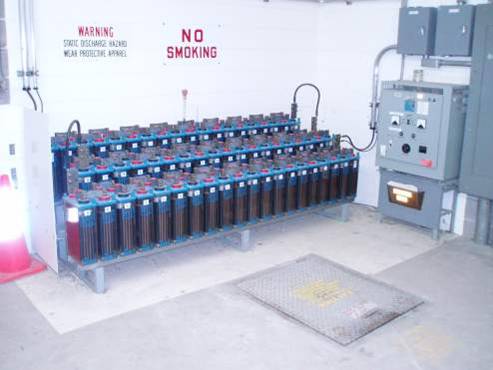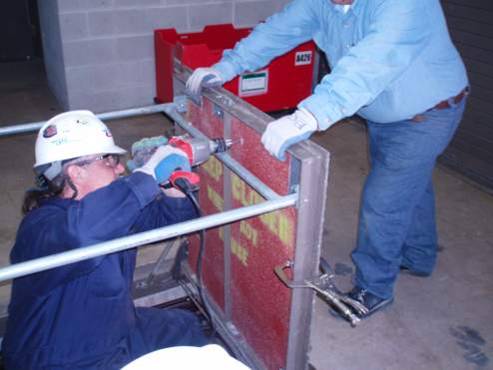 Our SRE Hatch Cover prevents the potential risk of radiant heat escaping through
the metal hatch melting and shorting out the battery.